Day 3- Back to reality and the need to earn a living. Most of the day in the office with an escape for trampoline time with Jilly and Leah. Jilly who had a phobia about flips last summer, but is now comfortably flipping. We also said hello to the "Cow-bu-ki" Cow who is residing at the entrance to The Orchards Niseko.  Supporting the Cow Parade charity has been a really nice way to give back to the community and bring people to the resort.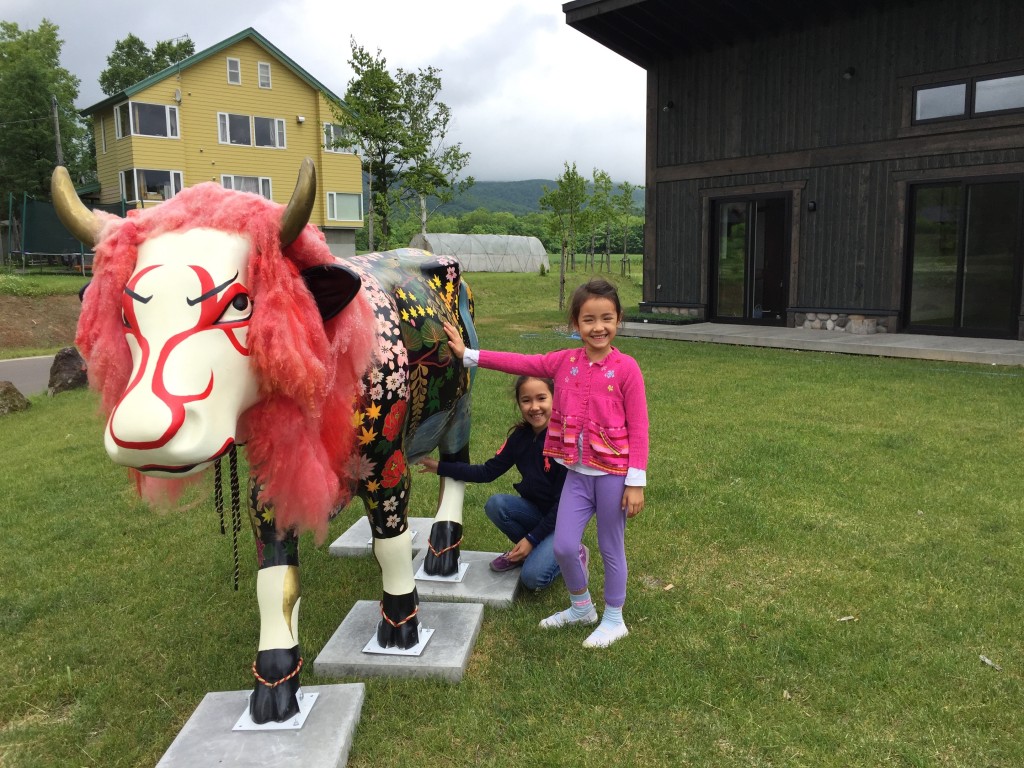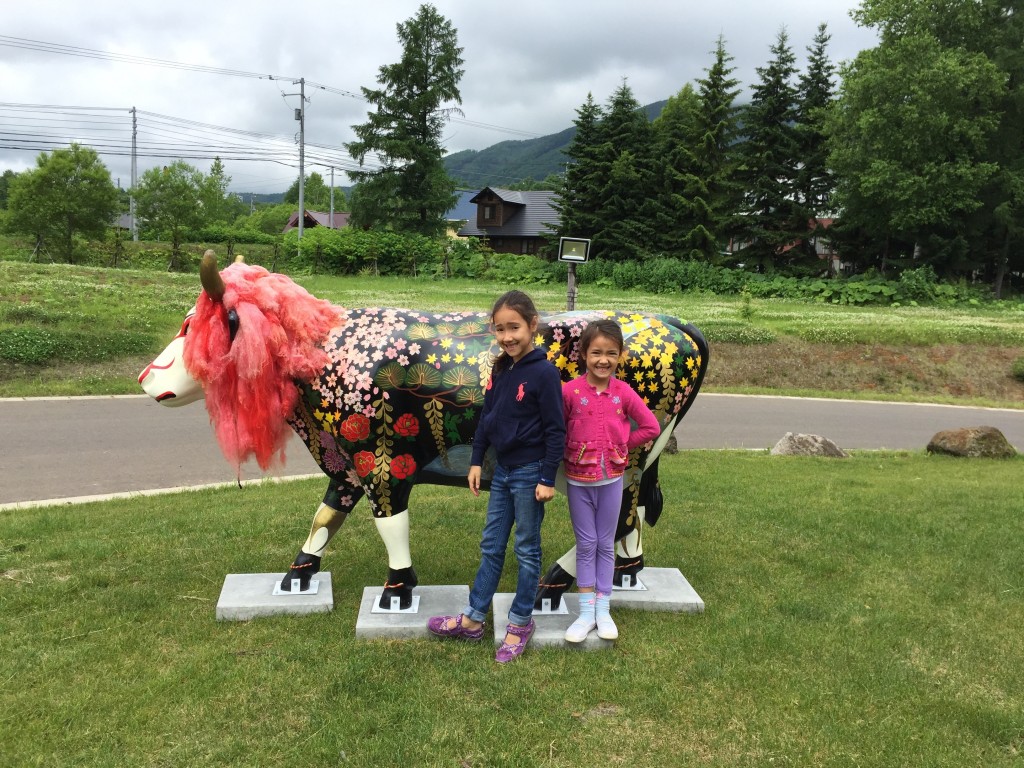 The artist who created "Cow-bu-ki"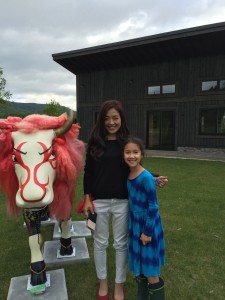 The cow is sponsored by our Japanese property management and hospitality company, MnK.